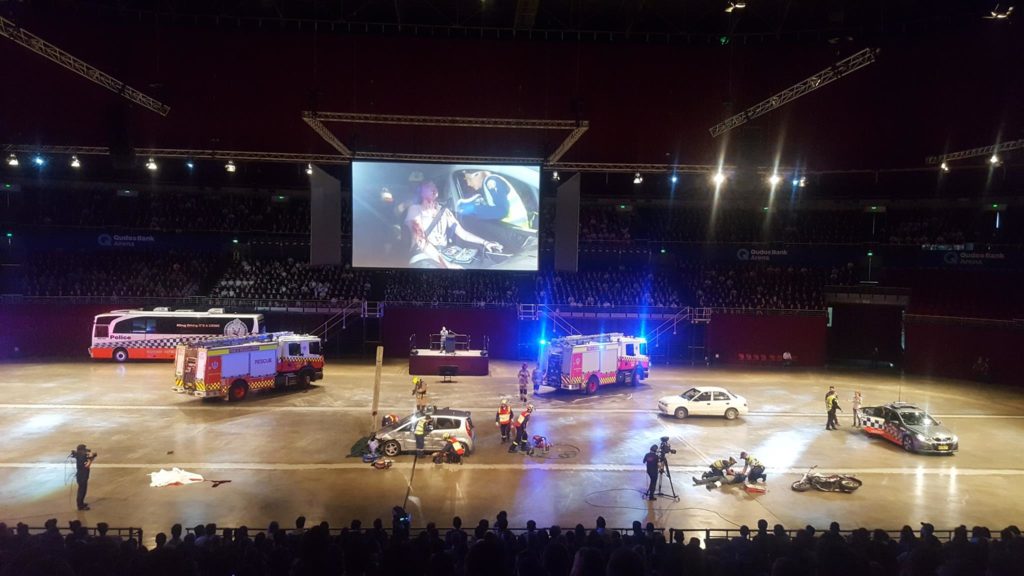 bstreetsmart NSW Event
bstreetsmart is the inspiring initiative of the Trauma Service at Westmead Hospital. Westmead's Trauma Service is constantly reminded through their hands on work that young people aged between 15–30 are disproportionally represented in road trauma. As a result they have a strong commitment to Road Safety Education.
The purpose of bstreetsmart is to reduce the fatality and injury rates of young people by promoting safe behaviour as drivers, riders and passengers.
2021 event
We are now able to hold bstreetsmart live again at Qudos Bank Arena for 2021
The dates are the 10 – 12 August . Due to Covid restrictions and Covid safety – we are having to limit the amount of students per day so please book in early. If the situation changes , we will amend accordingly. We will also be live streamiing on Thursday 12 August for any schools unable to book in.
We have had to increase the price to $10.00 per student including GST due to limited numbers and less funding for this years event. Teachers of course are still free. If your school is on the disadvantaged schools list for 2021, please contact us directly.
2020 event
Due to Covid-19,  we are now running the event as a live stream incursion on the 11th August, 18th August and 25th August at 10 am and repeated at 2 pm for western states due to time zones. This will be the full program of 2 hours and repeated on each subsequent date so schools can choose which of the 3 dates suits them best.
There is no cost involved in this year's event.
A link will be available on the front page of both www.bstreetsmart.org  and www.bstreetsmartonline.org from the 10th August.
There is no need to register for this event. There can be unlimited number of log-ins from each school.
Should you experience any technical difficulty with live streaming bstreetsmart, please contact goodinfo@damngood.com.au
Check out our bstreetsmart event site for more details on upcoming events.
Visit NSW event site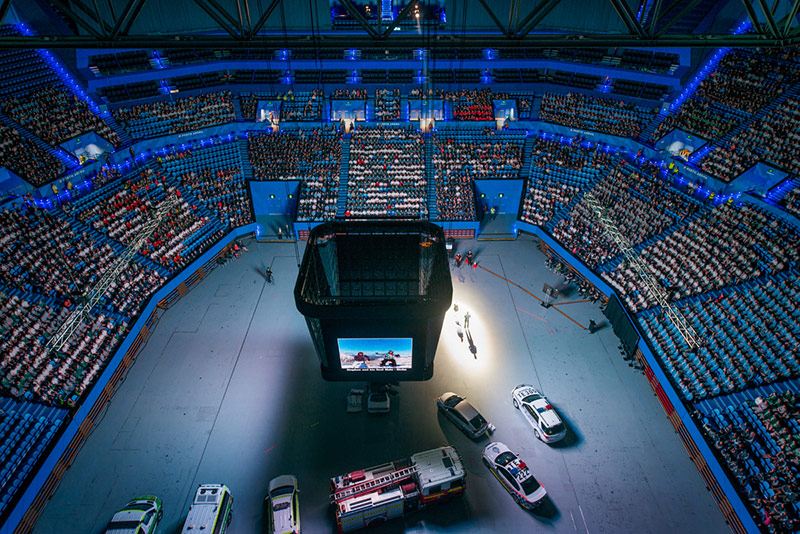 RAC bstreetsmart WA Event
bstreetsmart, formally known as the Youth and Road Trauma Forum, was developed by the Trauma Services division of Westmead Hospital in NSW, with the aim to reduce the fatality and injury rates of young people by promoting safer driving behaviours.
In 2012, RAC hosted the event in Western Australia for the first time. Since then over 30,000 high school students have attended the event.
The event is run with the help of WA Police, Department of Fire and Emergency Services, Royal Perth Hospital, St John Ambulance and the Theatrical Response Group. The event is for year 10 to 12 students and features a crash scene re-enactment attended by the emergency services, just as it would occur at a real crash site. The students also have the opportunity to listen to speakers who have been directly impacted by road trauma and talk with emergency services personnel.
Visit WA event site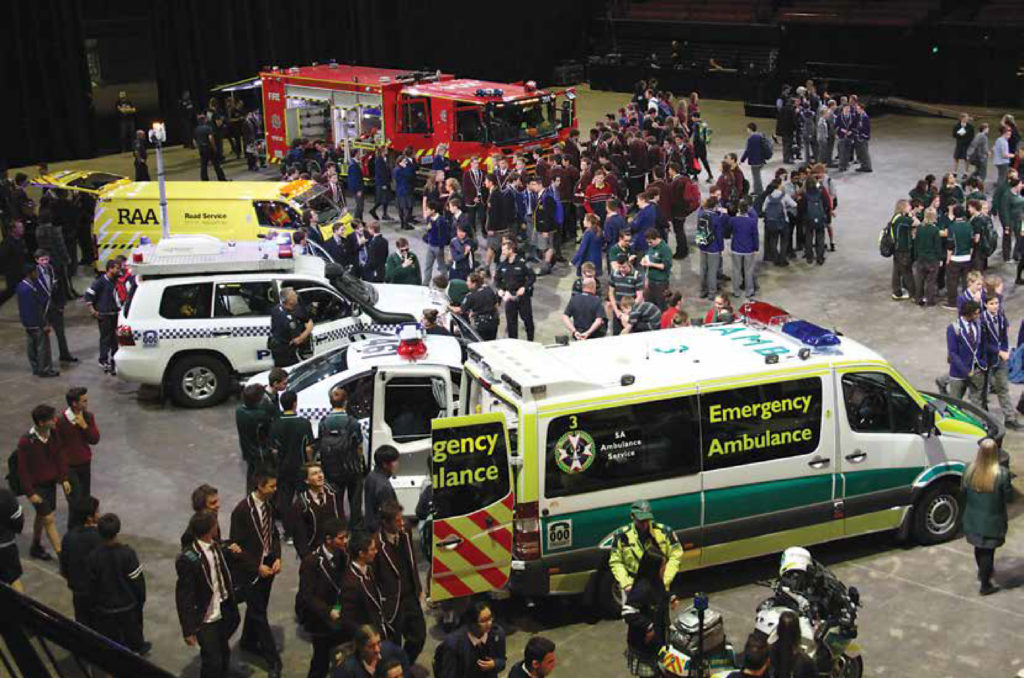 RAA Street Smart High SA Event
Street Smart High is an annual road safety education event hosted by RAA in conjunction with Event Partner the Motor Accident Commission. Street Smart High aims to reduce the state's shocking youth road toll. Road crashes are one of the leading causes of death for young people under the age of 25, and Street Smart High aims to demonstrate the devastating reality of road trauma to South Australian high school students.
Street Smart High provides an opportunity for students, soon-to-be learner, learner, and novice drivers to learn about driving risks and avoid situations that place themselves and others in danger.
At Street Smart High students will:
Witness a simulated crash scene, including pre and post-crash outcomes
Hear from young people whose lives have been affected by road trauma
Interact with leading community, state government and industry organisations who provide programs that aim to keep young people safe.